Buying a wheelchair van is a major investment, and is a decision that should be met with great care and consideration. Wheelchair vans can be life changing, providing mobility and total independence for the individuals that use them. To ensure you are 100% confident in your purchase decision, Braunability offers a 'Try Before You Buy' program to make certain you are completely satisfied with your new wheelchair van.
What is the "Try Before you Buy" Program at Ilderton Vans?
The 'Try Before You Buy' program at Ilderton Vans, powered by BraunAbility, gives you the chance to explore your wheelchair van in person without having to leave the comfort of your own home. You can check out the exterior of the van, explore the van's interior and features, and take it for a spin, without ever needing to leave your driveway! It is important you know how your conversion van feels and drives before making the decision on which van to go with. This 'Try Before You Buy' program gives you the chance to ensure your wheelchair fits properly in your van, your van fits in your garage or carport, and that your van meets or exceeds all of yours and your family's expectations.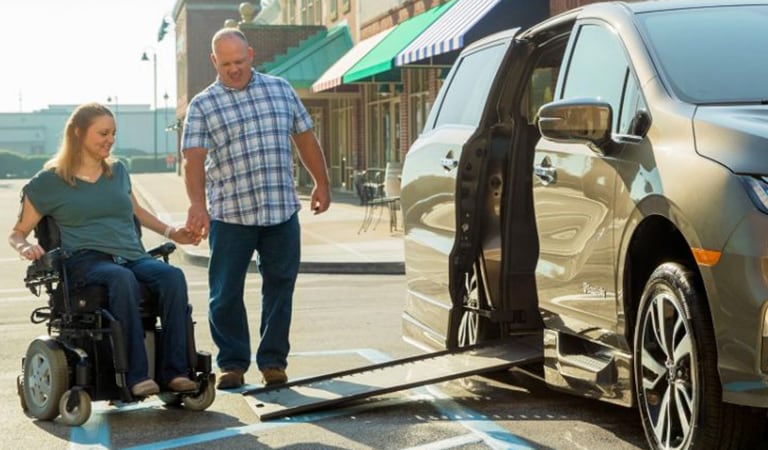 Some "Try Before you Buy" Options Include:
Personal pick-up service to the dealership
At-home demo
Extended test drive
Short-term wheelchair van rentals
More options available based on your needs
Getting Started with Our No Pressure, No Commitment Program at Ilderton Vans serving Charlotte, NC
Getting started with our 'Try Before You Buy' program at Ilderton Vans is easy- just get in touch with one of our consultants today at one of our five locations in North Carolina and South Carolina to learn more. With a wide selection of conversion vehicles available that are uniquely catered to your needs, there is a conversion van for everyone at Ilderton Vans. Our personable and highly knowledgeable team is well-versed in our products and services, and will be happy to lay out all available options for you. We look forward to getting started!