Ilderton Conversion Company carries a full line of automotive seating options for both drivers and passengers from BraunAbility, Bruno Independent Living Aids, Adapt-Solutions, and B&D Independence. Our mobility consultants can help you choose the right seating solution for your vehicle and your lifestyle

 B&D Independence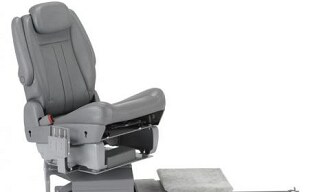 The B&D Independence 6- way power transfer seat base slides back, swivels, and raises/lowers for ease of transfer into the driver or passenger seat in most wheelchair accessible vans.  Optional decorative covers give this seat base a more factory look.
 Bruno Valet Plus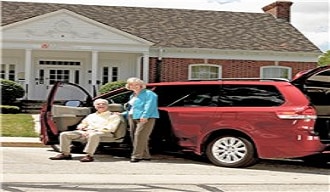 The Bruno Valet Plus turning automotive seat is individually dealer pre-programmed to power rotate, extend and lower to an optimal height at the press of a button allowing the driver to get in and out easier. Take advantage of therapeutic seat heat and other comfort-enhancing options.
 Bruno Turnout swivel seat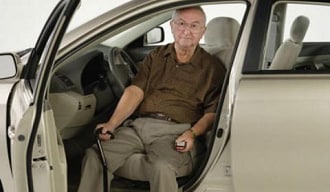 The Bruno Turnout swivel seat rotates out over the doorsill bridging the gap for safer transfer into the seat. Available for installation on the driver or passenger side of most sedans, and small SUVs.
 Bruno Stow Away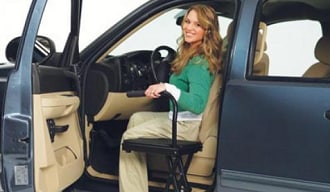 The Bruno Stow Away is specifically designed for pickup trucks and large SUVs. Mounted under the vehicle, the Stow Away is a power transfer seat that stops at the perfect height for transferring. Available for driver or passenger.
 Adapt-Solutions XL Seat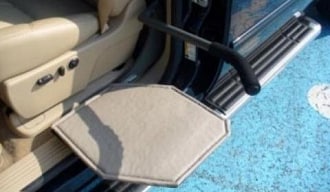 The Adapt-Solutions XL Seat is a motorized board that assists in bridging the gap for transfers from wheelchairs into the driver seat. It is also available for the front passenger position.
 Adapt Solutions LINK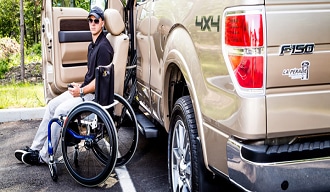 Love your vehicle. Keep the look, comfort, safety features and style of your ride. The LINK is so compact the original seat can be used. No lost space. No aftermarket seat.