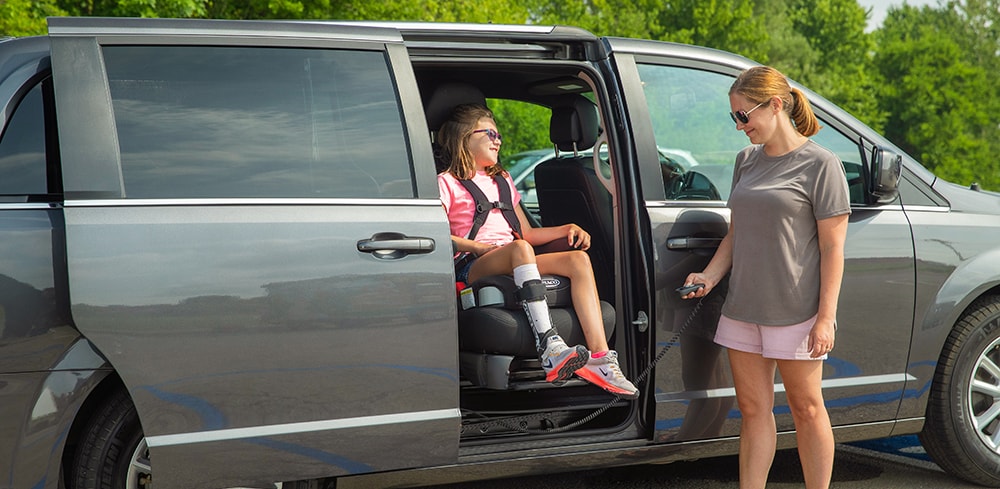 Get Seated Easily and Safely
The BraunAbility® Turny® Evo mobility seat is a handicap vehicle transfer seat for SUVs, trucks, and vans that moves completely outside the vehicle and lowers it down to your desired level. This makes it easier for you to sit down or transfer from a wheelchair and, once you're seated, the simple push a button and the Turny Evo transfer seat will lift you inside the vehicle. It's a simple yet very effective way to make your van more accessible.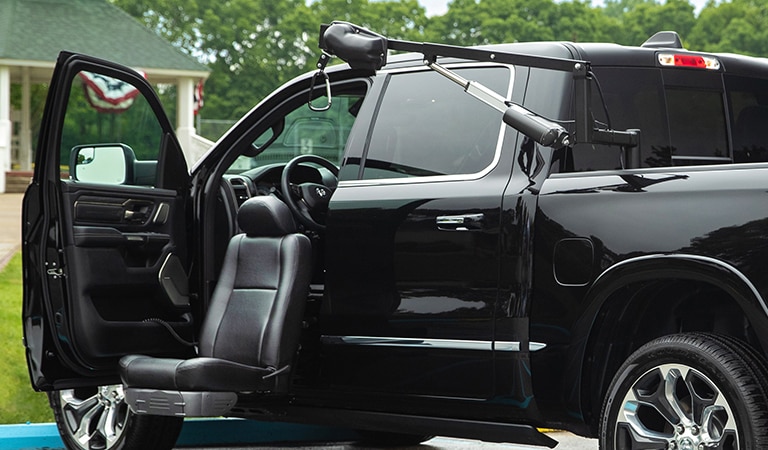 Install In Your Own Vehicle
The BraunAbility® Turny® Evo transfer seat lift gives you an accessible vehicle solution on over 150 different makes and models of trucks, vans and SUV crossover vehicles. Even more, the installation of the BraunAbility Turny Evo mobility seat is completely reversible and will not affect the resale value of your vehicle.
Transfer To and From Your Wheelchair
When transferring to and from the BraunAbility® Turny® Evo mobility seat, you can do so completely outside the vehicle. Even better, the Turny® Evo handicap vehicle transfer seat can lower the seat to your level. This means that it doesn't matter if you're transferring from wheelchair to seat or seat to wheelchair, you can always transfer to a lower point.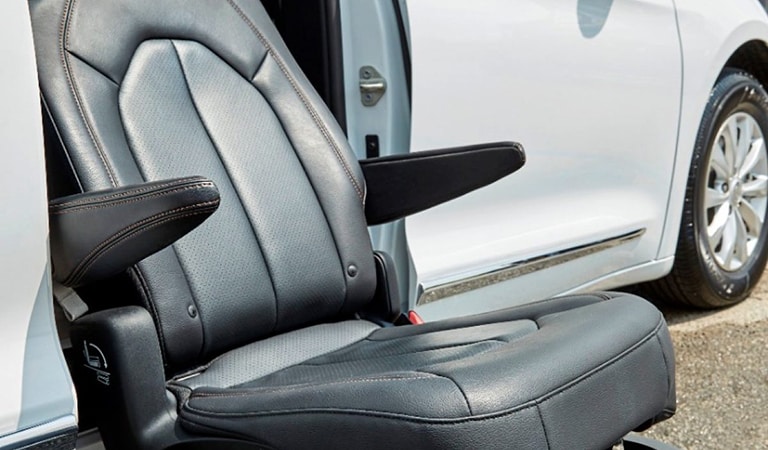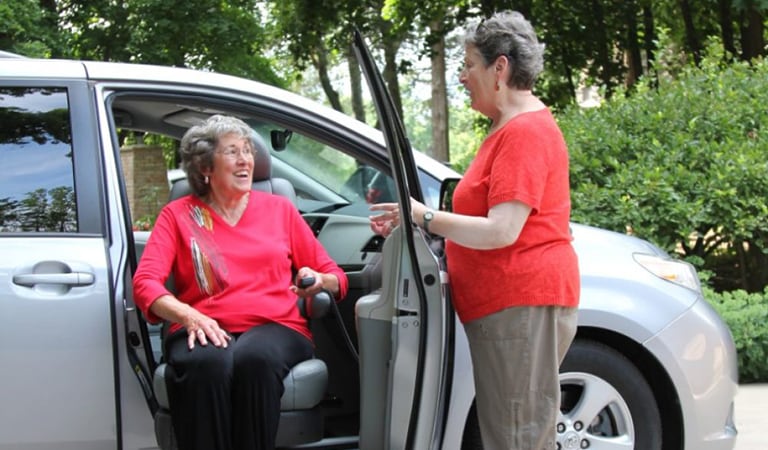 Not Just for Wheelchair Users
Getting seated in a vehicle can be tricky even if you don't have a diagnosed disability. Having a vehicle seat free from the confines of a vehicle that can lower to a comfortable height means easier entry and exit. This seating solution puts you in the front seat to experience the ride as a driver or designated co-pilot, to enjoy a conversation with the person next to you, plus the freedom to access the vehicle's controls for a comfortable ride.



Seat Options
Armrest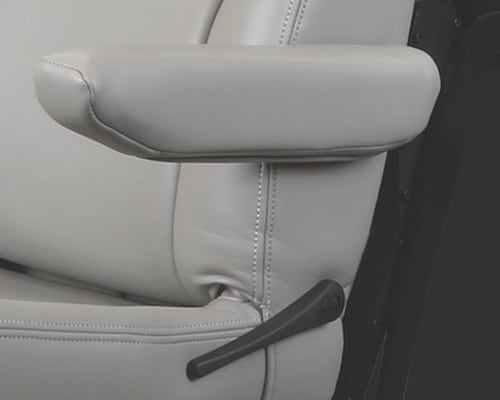 Bluetooth Receiver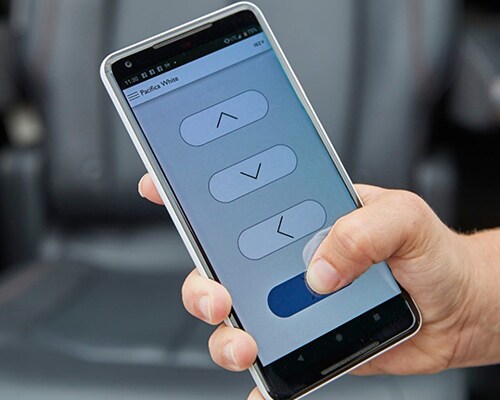 Seat Heat