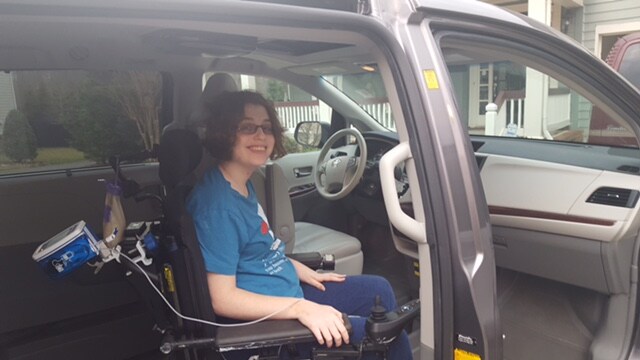 Ilderton Conversion of Charlotte recently had the pleasure of meeting the Trumpower family while assisting them with their purchase of a new Braunability Toyota Sienna.
Grace Trumpower, 17, was diagnosed with cerebral palsy when she was 2 years old, and described by her father was able to lead a happy and successful life. She was ranked number one in her class, participated in marching band, worked out with a trainier, and thrived as a child growing into a beautiful young lady. All that changed a few years ago when she was diagnosed with seronegative rheumatoid arthritis.
Grace and her family are currently raising funds so she may receive the life changing stem cell therapy the doctors recommend.
With 60% of their fundraising goal already met, the Trumpower family are hopeful that they will soon be able to send their daughter to receive the treatment she needs.
To read more about Grace's journey or to donate, visit her page below!